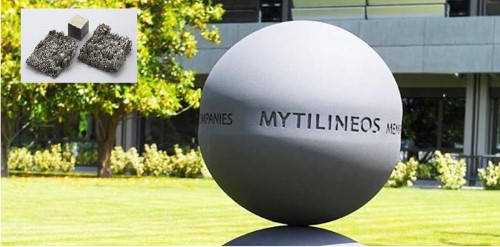 SCALE project was featured in Alcircle, the is an information and business portal for the global aluminum industry that covers the whole eco-system and value chain of aluminum.
From the article:
On 29th September 2021, the Athens-listed leading global industrial and energy company, Mytilineos declared its engagement as a coordinator in the European Union's SCALE project with an experimental plant for the extraction of scandium from bauxite residue.
A silvery-white metallic d-block element, Scandium is historically classified as a rare-earth element (REE) and is on the EU list of critical raw materials.
The Greek bauxite which is processed by Mytilineos is relatively rich in scandium and likewise produces bauxite residues that are rich in scandium.
The experimental or pilot plant for extracting scandium under the SCALE project initiated operations a year ago at the Aluminium of Greece facility in Voiotia.
The project has governed to expand the concentration of scandium from bauxite residues by 2,500 times by implementing an innovative technique.
The rare earth element, Scandium is indispensable for several technologies that comprise the critical ones such as state-of-the-art and high-performance power generation plants, ultra-efficient lasers, and extremely durable and lightweight aluminium alloys for aerospace applications.
Comments are closed.