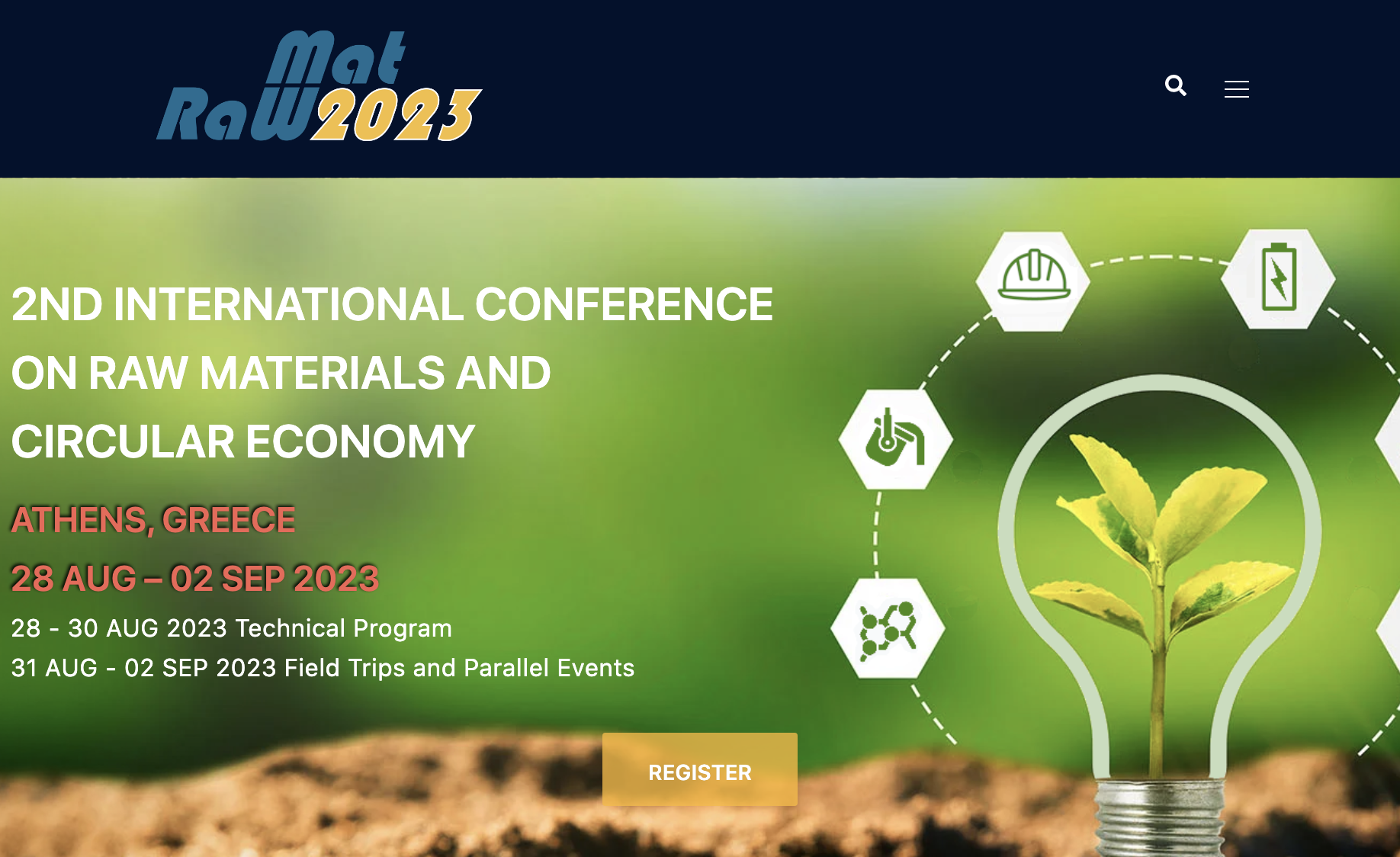 (28th August to 2nd September)
https://www.rawmat2023.ntua.gr/
How can EU Critical Raw Materials extraction from waste or low-grade ore compete with Asian production? 
This session will give delegates the opportunity to learn about and discuss with industrial experts. Five experts from SME, large and small enterprises, and consultancies are invited. They represent important economic sectors, scandium and related alloys, gallium, aluminium (bauxite), titanium dioxide, and magnesium. Each metal has its specific supply and market issues, driven by the choice of technologies, related economic and financial matters.
The important titanium and aluminium industries may unlock by-products from residual waste streams or secondary products. Magnesium, and other critical metals can be recovered with innovative extraction processes reducing energy consumption, and C-footprint. Critical raw materials can and will thus be available in Europe for refiners and end-users.
What are the challenges, strength, opportunities, and threats for a European metal transformation and production? What are European solutions to be competitive with Asian produced critical metals.
Get innovative insights and join the debate
Comments are closed.